Introduction
Apostle Joshua Selman is the pastor of Koinonia Church, and I have written an article about him before. Now, I want to expose the truth about the lies that Joshua Selman has preached for years and how he has bewitched people with his false doctrines.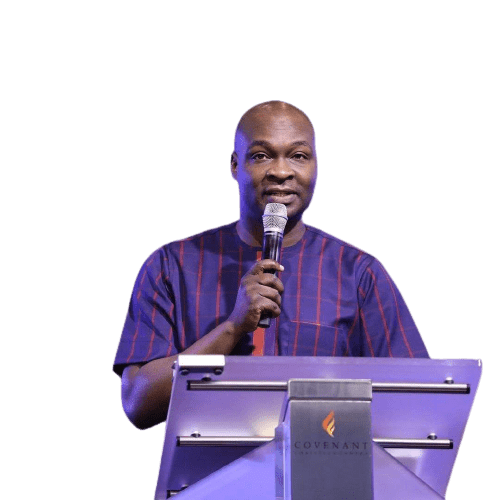 Here are some biblical principles that will help you make sound decisions about what to believe and why you should believe them.
Does the preaching match the Scripture in its context?


Many preachers are sensational, and many of their messages are geared toward the emotions of people. They know that humans are emotional beings, and sometimes we act based on our emotions, allowing them to govern our life decisions and principles.
Isaiah 8:20 (KJV) states, "To the law and to the testimony: if they speak not according to this word, it is because there is no light in them."
One of my deal-breakers is when a person gets the doctrine of salvation wrong, especially a preacher. If he gets salvation wrong, he will cause many people to be damned in Hell instead of being set free through the power of the Gospel of Jesus.
Joshua Selman does not believe in ONCE SAVED ALWAYS SAVED.

In one of the videos he made debunking the doctrine of once saved always saved, Joshua Selman called it a fallacy and stated that it is not true.
I believe that he made this erroneous statement because he has not come to the knowledge of the truth about what Jesus said regarding the nature of the life He gives to those who believe.
The salvation of our souls is not attained, maintained, or kept by works. It is not something that you receive today by grace through faith and then lose because of bad works. Does that make sense to you?
Jesus responded to the Jews who believed in salvation by works with the following statement:
John 6:28-29 (KJV) – "Then said they unto him, What shall we do, that we might work the works of God? Jesus answered and said unto them, This is the work of God, that ye believe on him whom he hath sent."
Ephesians 2:8-9 (KJV) states, "For by grace are ye saved through faith; and that not of yourselves: it is the gift of God: Not of works, lest any man should boast."
These verses explain to us that man CANNOT earned his way to Heaven neither can he do anything to lose what he has already received from Christ.
Even though Joshua Selman will lip service salvation by grace, it is always with deception to gain an audience or to sound intelligent, but when you peruse what he believes, he does not believe in the free gospel.
Joshua Selman believes in LORDSHIP SALVATION
Lordship salvation is a damnable teaching that put the cart before the horse. It is a teaching that states that you must make Jesus the Lord of your life before your eternal salvation can be sure.
There are verses that many of these preachers use to support their claims. But whenever those verses are carefully examined, they are always opposite. And this is one of the reasons why the Bible must be examined carefully.
If you want to study more about salvation, Lordship salvation, and once saved always saved, it is important that you study your Bible very carefully. Do not allow any preachers to lead you astray.
If you need more information, you can check this booklet, and let the Bible be your final authority.
Romans 3:4  God forbid: yea, let God be true, but every man a liar; as it is written, That thou mightest be justified in thy sayings, and mightest overcome when thou art judged. 
Conclusion
Apostle Joshua Selman has been a motivational speaker, but you need to be very careful when a man does not teach the truth about the salvation of your soul. What profit is there for a man when he gets inspired and never comes to the knowledge of the truth?
These two heresies are damnable that is why I am exposing them so that you can be aware of them
I am warning you concerning Joshua Selman because it is my responsibility to warn people of the false teachers so that the sheeple will not fall prey to his deception.
I come in peace