Introduction
In 2023 Nigeria will be electing another president after 8 years of leadership by President Muhammed Buhari, and in the 2023 Nigeria presidential election, a new leader will emerge to lead this nation for another 4 years or 8 years.
And these past 7 years of his leadership of President Muhammed Buhari have been filled with an increase in insecurity, food prices, and crimes compared to past administrations.
But then that is not the focus of this article, I want to talk about, "Who are you voting for"? This question is one of the popular questions that probably you might have been asked by friends.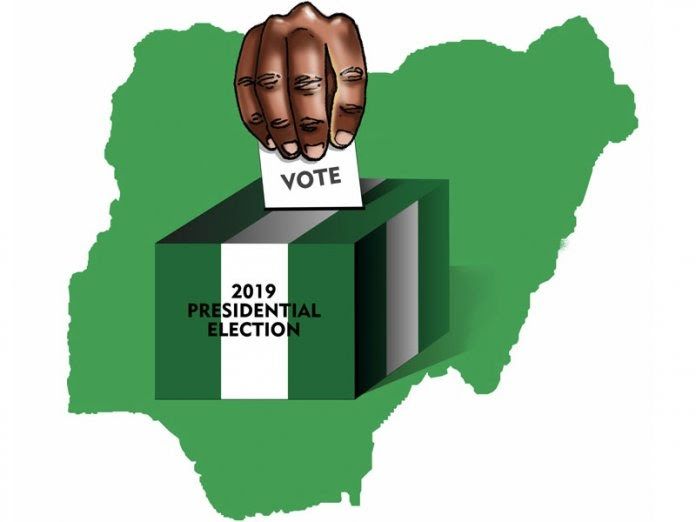 And if I may ask you the same question, what would be your answer? And why would you prefer a candidate over another?
We have many political parties in Nigeria, and we have major contenders for the number one leadership role in this Nigeria, and then one person would have to fill this position. I believe that the 2023 Nigerian Presidential Election is very crucial, and Nigerians must get it right.
If Nigerians make another mistake of electing an inept leader, it will plunge this country into chaos state.
I love this country, and I do not anything that will souse this nation into a pandemonium state. This is why I am asking you again, "Who are you voting for in this election?"
Before you answer this question, let me tell you how many people are going to vote in this 2023 Nigerian presidential election, and I have arranged them into categories:
Once Saved Always Saved is Eternal Life
TRIBALISM
I strongly have this conviction that many people are going to vote based on tribalism, and I have seen that already displayed. Let's take, for example, a musician who decided to voice out his reason for voting for a candidate because he is from his tribe.
And also, an actor also came out to tell the whole world why should he vote for another candidate who is not from his tribe. And you see how shallow many people are thinking in this country.
RELIGIOUS ZEALOTS
Another thing that will place a huge role in this election is religion, and it is important to know how religion plays a part in the election of this country. Many Christians will not other religions and the same thing goes for the Muslim too.
Moreover, people will vote in this coming election because of religion, let's take as an example, the APC presidential flag bearer who is a Muslim who chose another Muslim as his running mate, because of this, many Christians have decided not to vote these duos because it does not make sense in a country with different religious beliefs.
EDUCATIONAL WISDOM
While some people will make decisions because of tribes, and religion, and then there are those that will make decisions because of the education that possessed.
They will go beyond religion and tribal to look for qualities that each candidate possesses. I believe that some poorly educated people will make decisions because they do not know better.
THE LOVE OF MONEY
Money will play a major part in this election because people are hungry, and these politicians know that there is suffering in the nation, therefore, money and food will be given out to the people. And one of the things that many people collecting money do not know is this when you collect money now, it will affect you later.
THE LOVE FOR THE PARTY
There are those that will never vote for another party even if the party is committing evil. Their loyalty to the party has blinded their eyes to the problems of the party. And that is why I think it is evil to promote a such party.
It is unfortunate that the election revolution maybe not happen in Nigeria if people do not change their minds and evaluate why they are voting for a particular candidate.
CONCLUSION
My direction question to my readers is, why are you voting for your candidate in this upcoming 2023 Nigeria presidential election?
It is important to make sure that your reasons for voting are genuine because if it is not, they will affect your future generation.